14th Diczfalusy Meeting - 2020
14th Annual "Online" Meeting of the
Egon and Ann Diczfalusy Foundation
September 19, 2020, 3 pm (CET)
ONLINE / with Microsoft Teams
Greeting • Venue • Scientific Programme • Awards • Photos • Videos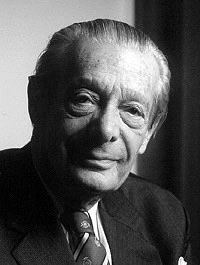 In memoriam
Dr. Prof. Egon Diczfalusy
(1920 - 2016)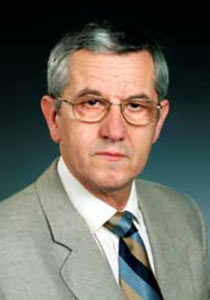 Dear Colleagues, Dear Guests,
This day and this year are exceptional.
Today is Professor Egon Diczfalusy's 100th birthday, and due to the COVID epidemic, unfortunately, this year we were not able to organise the 14th Diczfalusy Award Lecture (DAL) symposium as we usually do.
When Professor Diczfalusy decided to establish the Foundation in 2007 he wanted to foster research in Reproductive Health, provide knowledge to ObGyns mainly in Central-Eastern Europe and help networking of researchers by building up research and personal connections.
To fulfil these aims under normal circumstances the Foundation organises a scientific symposium every year. Unfortunately, we only could celebrate the 100th birthday by a short remembrance, through a Teams meeting, in 2D. We all miss the personal meetings, the talks in the coffee breaks and the vivid discussions over the white dinner table...
We hope that we will come back to the normal classic type of conference soon and can welcome you at one of our next DAL conferences in person.
On behalf of the Scientific Committee and the Presidium of the Foundation, it is my pleasure and privilege to invite you to participate in this online event.
The 14th consecutive DAL meeting proves that Prof. Diczfalusy's dream has come true. The successful cooperation and friendship will keep his vision alive further on.
It is now a great honour for me to introduce the first speaker, Professor Giuseppe Benagiano, who will give a memorial lecture.
Thank you!

Prof. emeritus Dr. György Bártfai
president of the Foundation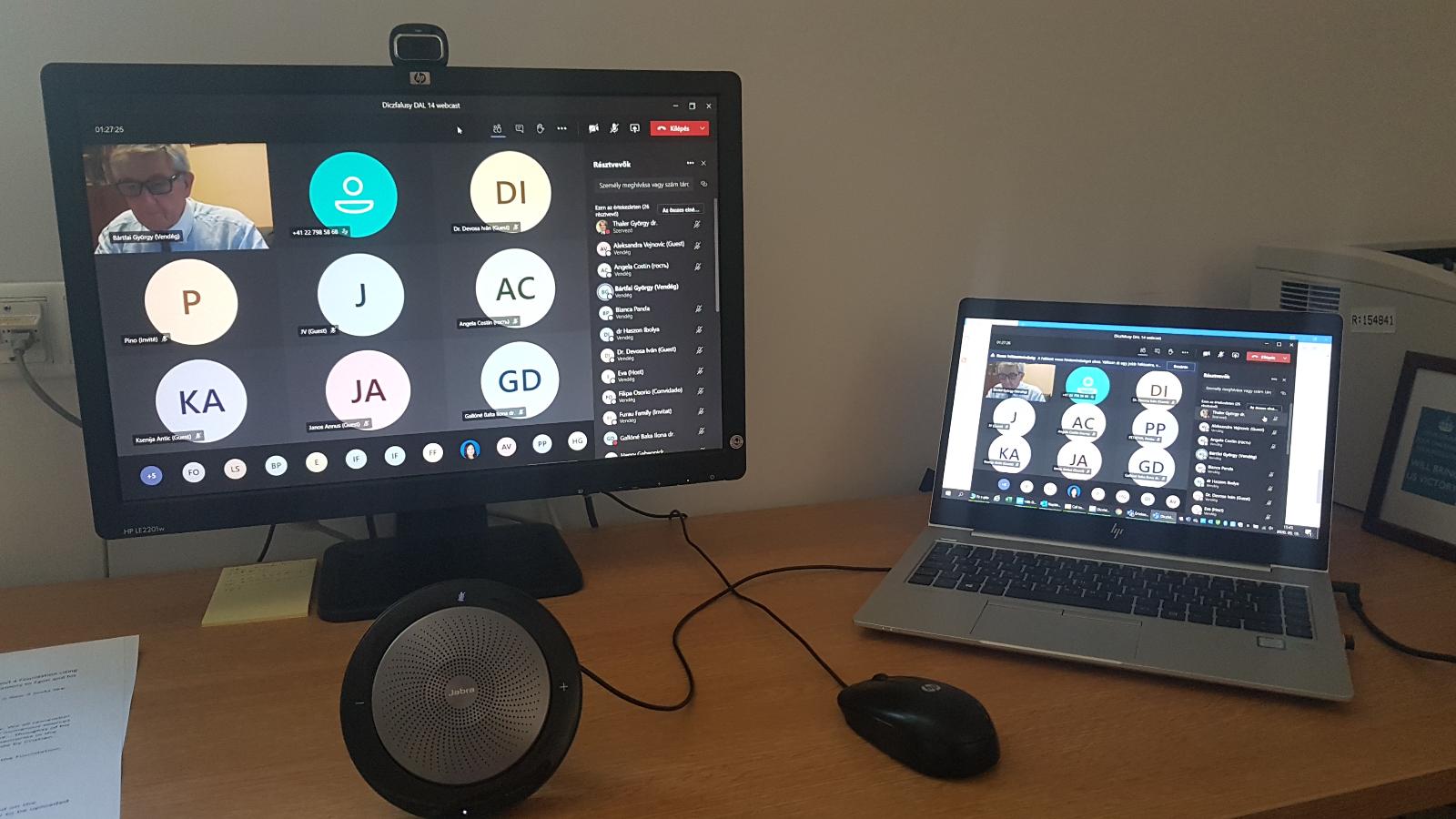 Scientific programme
Saturday, September 19, 2020 - 3 pm (CET)
15.00 – 15.05
WELCOME ADDRESS
János Annus (5 min)
15.05 – 15.35
Memorial lecture: 100th birthday of Prof. E Diczfalusy
Giuseppe Benagiano (30 min)
15.35 – 15.45
Introduction of the new website of the Foundation
György Thaler (10 min)
15.45 – 15.55
The Foundation: Past, Present and Future
György Bártfai (10 min)
15.55 – 16.05
Professor Diczfalusy's dream comes true: Young Diczfalusy Fellows carry on the torch
Aleksandra Vejnovic (10 min)
16.05 – 16.45
ENDOMETRIOSIS - STATE OF ART METHODS
Moderator György Bártfai (40 min)
16.05 – 16.35
Management of Endometriosis: The burden of endometriosis and focusing on the medical (DNG mono) treatment opportunity of EM
Filipa Osório (Portugal) (30 min)
16.35 – 16.45
Q&A session (10 min)
---
Downloads
Download the presentations of the 14th "Online" DAL Meeting. Documents of the Webinar.
...