In MEMORIAM (1920-2016)
Egon Diczfalusy
– one of the last polymaths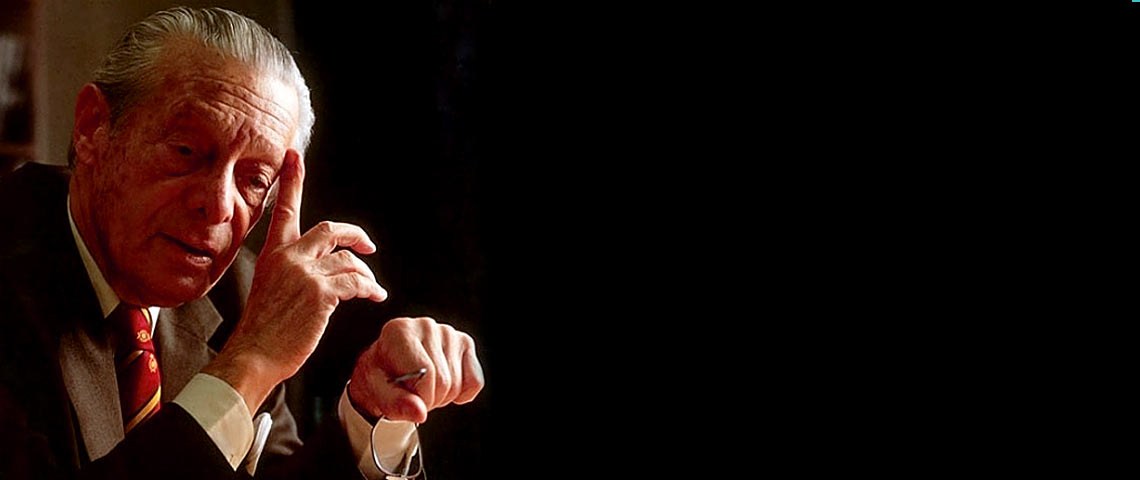 Professor Egon Diczfalusy / ˈɛˈgon dit͡sˈfɒˈluˈʃi / was born in 1920, in Miskolc, Hungary. The collapse and disintegration of the Austro-Hungarian Empire after the end of the First World War, and more than 50 years of communist rule in Central Europe and the Balkans, following the end of the Second World War had a major impact on his life. In fact, his heritage, the Egon and Ann Diczfalusy Foundation was created to bring together scientists and people of the fragmented countries of this region.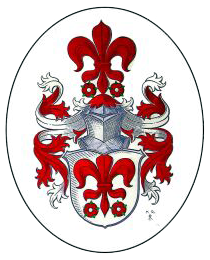 After graduating in medicine from Szeged University in Hungary he left for Sweden and began working at the Karolinska University Hospital in Stockholm. His prolific scientific activity focused on the so-called "sex hormones". In 1963, he received a substantial award from the Ford Foundation he initiated a long series of research activities in maternal/fetal endocrinology, discovering numerous endocrine pathways active during pregnancy. Indeed, his most significant and pioneering scientific achievement was the discovery and definition of the foeto-placental unit.
Subsequently, starting in 1972, he began collaborating with the World Health Organization (WHO) where he co-founded what became known as the Expanded Programme of Research, Development and Research Training in Human Reproduction (HRP). Over the years, the Programme developed into a Special United Nations Programme, co-sponsored by several UN Agencies. Although the programme dealt with most issues in reproductive and sexual health, it focused on contraceptives and their mechanism of action.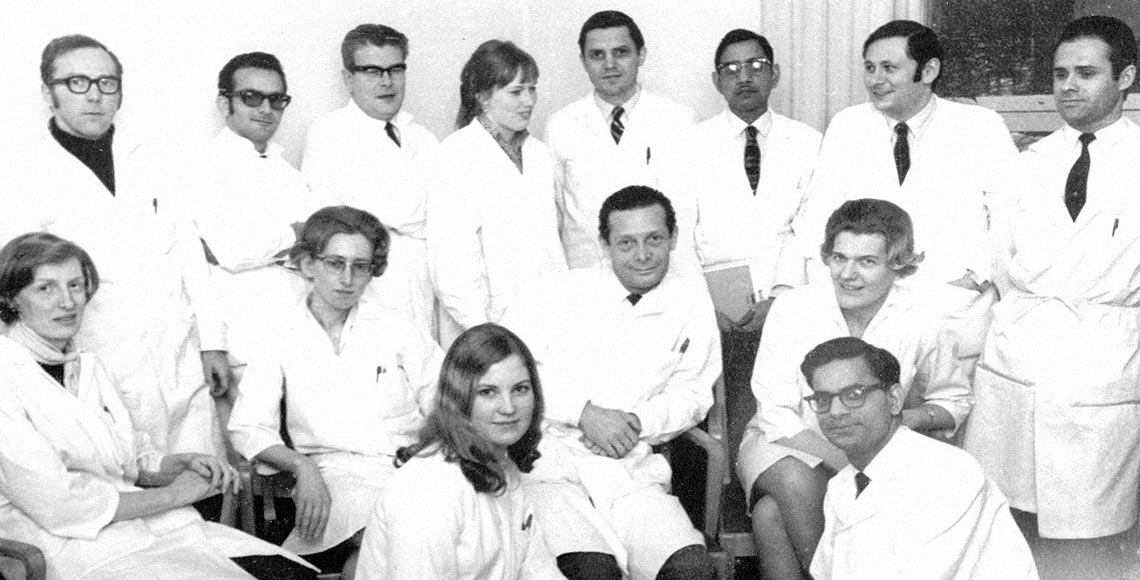 In 1996, he received the Prince Mahidol Award from the Royal Family of Thailand. That money, together with a string of donations from his former students, enabled him to finance the establishment of the Egon & Ann Diczfalusy Foundation that, according to his wishes, promotes and supports scientific research and training in reproductive health.
Nothing can better characterise Professor Egon Diczfalusy than two of his sayings:
"The wind of new realities is blowing, with increasing strength. It is up to us to decide whether we prefer protective windscreens or new types of windmills"
"Whatever we do for ourselves will disappear with us, but whatever we do for others may survive us."
When he died at the age of 96, an obituary appeared on the WHO Human Reproduction Programme's website.
"Through his life's work in research, Egon Diczfalusy has left the world a better place for women and couples around the world. His contribution to the development of contraceptive methods and to our understanding of contraceptive safety and use was enormous and deserves to be celebrated and remembered. His work will continue nevertheless through the Egon and Ann Diczfalusy foundation that was set up to support science and development in Eastern Europe."
More information
Do you want to know more about our Founder? Continue browsing or contact us on our availabilities.