Awardees of Egon and Ann Diczfalusy Foundation
Erik BOGSCH .
/ ˈɛˈʁɪk ˈboːgʃ /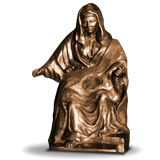 THE DICZFALUSY AWARD
WINNER IN 2016
Budapest, Hungary

Richter Gedeon Plc.
executive chairman of Gedeon Richter Plc.
Erik Bogsch is the Executive Chairman of Gedeon Richter Plc., a European innovation-driven specialty pharmaceutical company. He was Chief Executive Officer of the company from 1992 to October 2017. He led Richter through one of the most challenging periods of its history of over 119 years and played a key role in turning it from a loss-making venture into a globally acknowledged multinational company.
Erik Bogsch holds a degree in chemical engineering and economic engineering. He joined Gedeon Richter Plc. in 1970, held various R&D positions until 1977. Between 1977-1992 he served in a variety of leadership positions and gained extensive management and business experience, first serving as Director of Medimpex Trading Co. Ltd. in Mexico, then as Deputy Chief Engineer responsible for development at Richter's Hungarian HQ., in 1988 he became the Managing Director of Medimpex UK, based in London.
He served as Chairman of the Board of Directors in MAGYOSZ (Association of Hungarian Pharmaceutical Manufacturers) from 2006 till 2016.
In recognition of his remarkable achievements, his commitment and efforts to promote innovation he received various prestigious awards both from the Hungarian state and non-governmental organisations, the Széchenyi Prize and most recently Grand Cross of the Hungarian Order of Merit (civil division).