Board of Trustees
Tihomir VEJNOVIĆ PhD
/ tɪˈhoˈmɪr vəjˈnovit͡ʃ /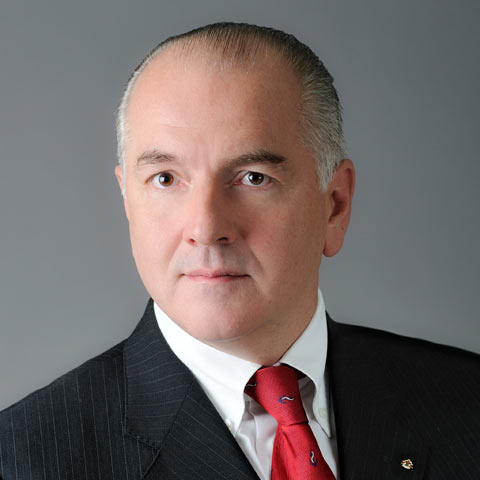 Novi Sad, Serbia

University of Novi Sad
full time professor
Tihomir VEJNOVIĆ, Ob&Gyn consultant, subspecialist in Perinatology, is a full time professor of Gynecology and Obstetrics at Medical Faculty, University of Novi Sad, Serbia. Born in Yugoslavia in 1958, he graduated with honours in medicine at the University of Novi Sad in 1984. He enrolled neuroendocrinology postgraduate studies in 1984 and obtained his master and PhD degree in the field in Gynecology and Obstetrics.
He got employed at the Department of Obstetrics and Gynecology, Clinical Centre of Vojvodina in 1986, where he still works as the head of Perinatology Department. In 1992, he completed his residency and obtained degree of consultant in Obstetrics and Gynaecology.
In 2008 he was advanced to the rank of full time professor at the Department of Obstetrics and Gynecology, University of Novi Sad. He had professional trainings in United Kingdom, Germany, Austria, Hungary, Cyprus etc.
He won a number of prizes and awards for scientific and educational work.
He is vice president of the Egon&Ann Diczfalusy Foundation and former president of a Obstetrics - Gynecology Association of the Danube-Cris-Mures-Tisa (DKMT) Euroregion. He is one of the founders of Serbian-Hungarian and Serbian-German Society of Ob&Gyn. He is former president of Gynaecology and Obstetrics Section of The Serbian Medical Society and an active member in a number of national and international professional associations and scientific societies. He is Corresponding member of the Academy of Medical Sciences since 2006, honorary member of the Association of Gynaecologists and Obstetricians of Hungary. He is doctor honoris causa at Western University Vasile Goldis in Arad, Romania.
He has participated as an investigator in the realization of several international and regional scientific projects. His research and lecturers is recognized nationally and internationally for its quality and contributions to the research and educational achievements. He is the author of three new technical solutions which are applied in clinical practice, he is the author more than 120 papers published in national and international journals and owner of a patented modification of cesarean section technique – cesarean section - modification Vejnovic.
He speaks and writes English, German and Hungarian. He is married and has three daughters.