Members of the Board
Dieter BETTELHEIM MD
/ ˈdiːˈtɛr ˈbɛˈtɛlˈhaɪm /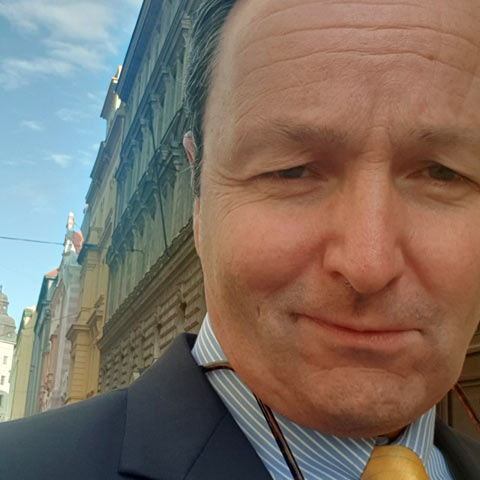 Vienna, Austria

Medical University of Vienna
associate professor of Obs/Gyn
Division of Obstetrics and feto-maternal Medicine
A-1090 Wien, Währinger Gürtel 18-20.
Dieter Bettelheim, MD is an obstetrician and gynaecologist who is specialized in feto maternal medicine and prenatal diagnosis. Dr. Bettelheim was born at 29th of July 1964, he grew up in Vienna, Austria and before he started his studies at the Faculty of Medicine at the University of Vienna he finished his education by reaching A levels in 1983. He graduated from University of Vienna Faculty of Medicine in 1992 and became consultant for Obstetrics and Gynecology in 1999. He reached his postdoctoral lecture qualification in 2002. At that time his studies were about sonographic signs for fetal chromosomal anomalies and their further diagnosis using invasive prenatal tests. Of special interest were his studies concerning the procedure related risk of those invasive tests.
From 2004 to 2007 he was the deputy head of the Department for Prenatal Diagnosis and Therapy at the Viennese medical faculty.
Since 2007 he is the Leader of Subdivision "Fetal Risk" at the Department of Obstetrics and feto-maternal Medicine Vienna General Hospital-Medical University of Vienna. Since 2013 he is Visiting Professor at the University of Novi Sad /Serbia. In 2015 he was awarded as Doktor honoris causa of "Vasile Goldis" Western University of Arad / Romania and in the same year he became Honorary Member of RSOG (=Romanian Society of Obstetrics and Gynecology).
Dr. Bettelheim´s research efforts have earned him grants from the Austrian Society of Ultrasound in Obstetrics and Gynecology and from the Austrian Society of Prae and Perinatal Medicine. He is a peer reviewer of some international obstetrical and ultrasound journals.