Member of the Board
Aleksandra VEJNOVIĆ MD
/ ˈa.lekˈsan.dra ˈvejˈno.vitʃ /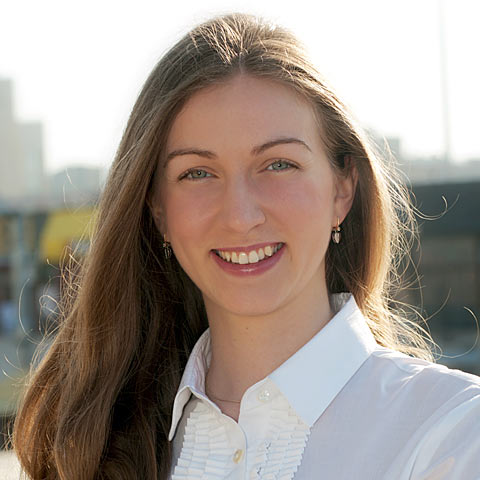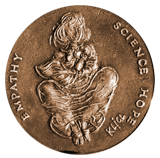 YOUNG SCIENTIST AWARD
WINNER IN 2017
Novi Sad, Serbia

University of Novi Sad (Faculty of Medicine, Department of Gynecology and Obstetrics, Clinical Center of Vojvodina)
assistant (resident in Department of the Gyn/Obs)
Aleksandra VEJNOVIĆ was born in Novi Sad (Serbia), where she graduated from elementary school and elementary music school at the violin and viola department. She finished Gymnasium "Jovan Jovanovic Zmaj" in Novi Sad with praise.
In 2008 she enrolled Faculty of Medicine at the University of Novi Sad. During her studies, she was member of the Students' Parliament, the Scientific-Educational Council, the Assembly of the Students' Alliance. She was president of the Scientific Section of Students' Alliance, president of the Organizing Committee of 53rd Students'Congress of Biomedical Sciences of Serbia with International Attendance and perennial member of International Medical Students'Congress in Novi Sad (IMSCNS) Organizing Committee.
She graduated from University with highest grades. Her Master's thesis in pathological physiology was titled: "The Effect of Delivery Method on Secretion Pattern and Dissociation Phenomenon of Adrenocorticotropic Hormone and Cortisol in Parturients". She was elected for the best student of the University of Novi Sad in her generation.
Doctoral studies- clinical research program, she enrolled in 2014 at the Faculty of Medicine, University of Novi Sad. Since 2015, she is employed at the Clinic for Gynecology and Obstetrics of Clinical Center of Vojvodina. She started residency in Obstetrics and Gynecology in 2016 at the Faculty of Medicine in Novi Sad. The same year, she became teaching assistant at the Department of Gynecology and Obstetrics, and in 2018 she advanced to the rank of assistant. She organizes practical lessons at the Medical Simulation Center of the Faculty of Medicine in Novi Sad from 2019.
She is an active member of several national and international professional associations. In Young Diczfalusy Division of Egon&Ann Diczfalusy Foundation she is building professional network and developing regional cooperation with colleagues from Serbia, Romania, Hungary, Austria and other countries. In the frame of these activities she established in 2017, together with colleagues from the Wake Forest University (USA), the Emergency in Obstetrics Course in Novi Sad. Also, she initiated Training in Obstetric Surgery which is held regularly since 2018 in Novi Sad.
She is author of several scientific and professional papers. She participated in several national and international projects (IPA-DEVTEGEN, ERASMUS+ ART-REM, etc). She presented results of her scientific work at more than 30 national and international congresses, symposia and other meetings. She contributes to the popularization of science regularly participating at "Night of science" and "Festival of Science" in Novi Sad.
Her skills and expertize she tends to expand through different courses and professional exchanges among which: Good clinical practice course in Szeged, GESEA laparoscopy course (Novi Sad, Timisoara, Vienna), Training of trainers on clinical management of rape and intimate parter violence and professional visits of hospitals in Belo Horizonte (Brasil), Maidstone and London (UK), Szeged and Moscow, et al.
The main scientific interest is focused on the complication of cesarean section and surgical techniques in obstetrics. Besides, she is interested in other topics in perinatology, endocrinology as well as pediatric and adolescent gynecology.
She speaks, reads and writes in English and German, and speaks Russian, Portuguese and Greek.